Intrada Vocal Ensemble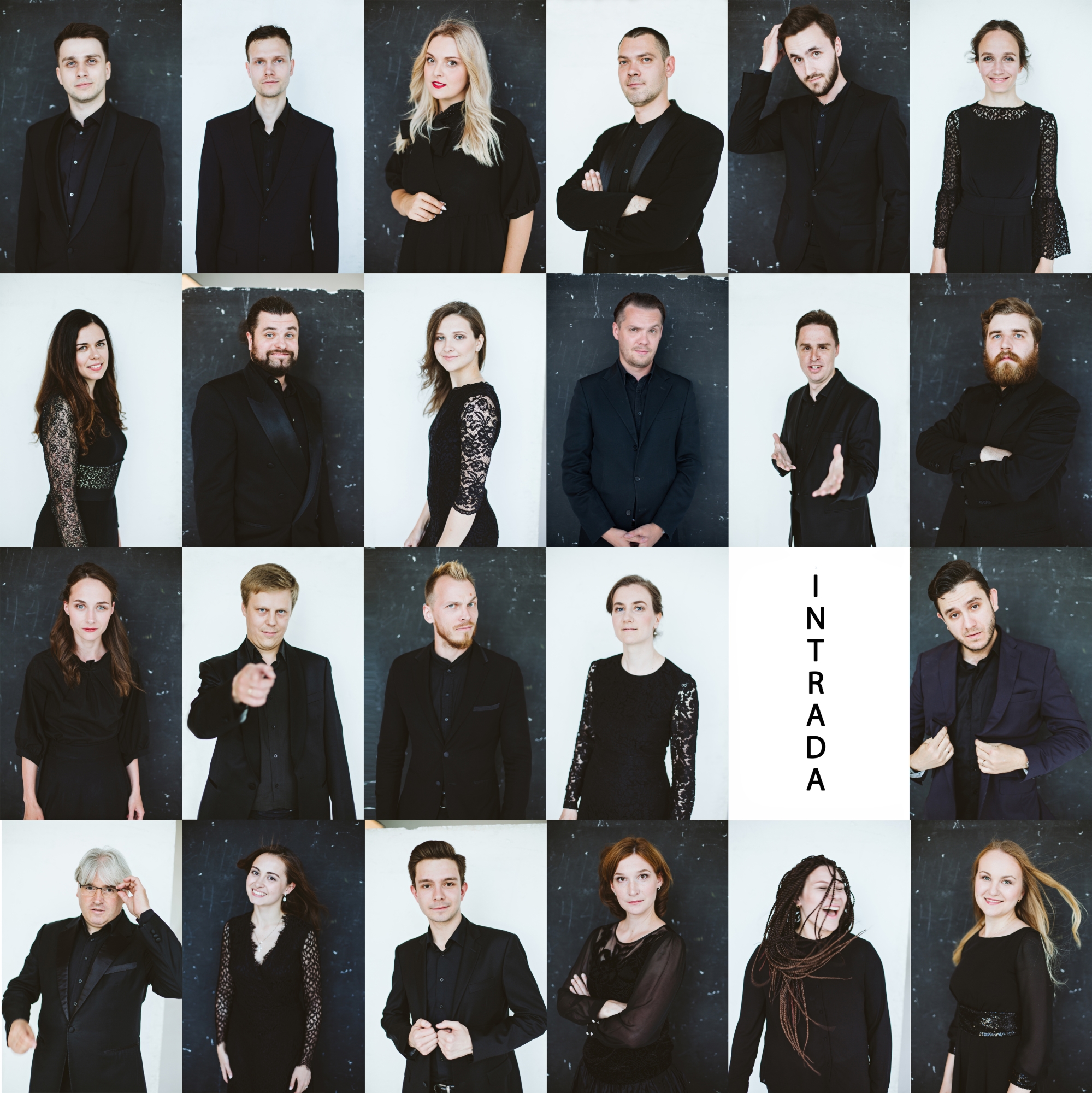 INTRADA is a leading Russian-based vocal ensemble of a new generation directed by Ekaterina Antonenko. «Due to high professionalism, faultless taste and perfect diction» («Classica.FM»). Intrada is considered to be «the best Moscow choir today» («Musical Life», 2018).
Intrada enjoys performing early music in collaboration with world-renowned artists – «The Tallis Scholars» and Peter Phillips, «Il Giardino Armonico» and Giovanni Antonini, «Le Poème Harmonique» and Vincent Dumestre, Frieder Bernius, Jean-Christophe Spinosi, Hans-Christoph Rademann, Christopher Moulds, Peter Neumann, Stefano Montanari, etc.
Intrada is regularly invited to perform with Moscow's leading orchestras under renowned conductors, such as the Russian State Symphony Orchestra under Vladimir Jurowski, Moscow Soloists under Yuri Bashmet, Russian National Orchestra under Mikhail Pletnev – venues, including Moscow and St.-Petersburg Philharmonic, Mariinski Concert Hall, Great Hall of the Moscow Conservatory, Moscow International House of Music and the Moscow Kremlin.
Intrada is a regular guest at the Moscow elite festival «December Nights» founded by Svyatoslav Richter at the State Pushkin Museum of Fine Arts, at the festival «Earlymusic» in St.Petersburg, at the Christmas Festival in Moscow and at the festival «Ambassadorial Gifts» at the Moscow Kremlin. In September 2015 Intrada gave a concert of Russian sacred music at the famous Schlosskapelle Dresden in the frames of «Dresdner Kunstfest 2015». In September 2016 the group performed at the International Congress for Choral Conductors in Paris and at the Musikfest Erzgebirge. In 2017 Intrada gave a concert featuring choral music of Shostakovich, Schedrin, Sviridov and Schnittke at the Dresden Music Festival broadcasted by the Deutschlandfunk Kultur.
Intrada premiered a number of contemporary music compositions in Russia, including the Russian premiere of Frank Martin's Mass for double choir and the Moscow premiere of David Lang's «The Little Match Girl Passion». In 2017 the group performed world premieres of works by Klaus Lang, Franck Christoph Eznikian, Vladimir Rannev, Alexey Sysoev and Arman Guschan. In 2014 a joint concert of the Tallis Scholars and Intrada dedicated to the memory of Sir John Tavener took place at the Great Hall of the Moscow Conservatory featuring the second world performance of Tavener's «Requiem Fragments» (solo soprano — Julia Lezhneva).
Artistic director: